Happenings – What's going on around here?
18-24 June 2012 
Some pictures from last week's events, when the Connecting Carers team hit the road across the Highlands…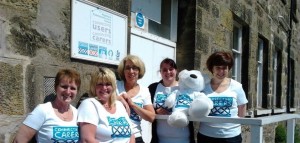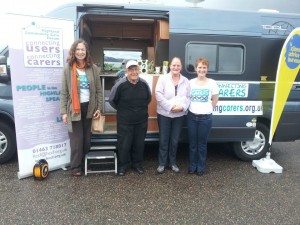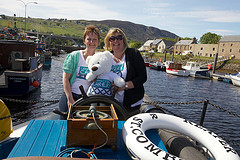 Connecting Carers contact: 

www.connectingcarers.org.u

k

 01463 723560 carers@hccf.org.uk
   GIVE US A BREAK!
CONNECTING CARERS is exploring ways of making Carers breaks easier to access for members of our Carers Network.  Please help us to do this by answering the following questions

Tell us about your dream break, from a day with a good book to two weeks by the sea. What's your vision?
What problems do you run into when planning a break? eg transport, suitable accomodation
Would you benefit from support when planning your break? Types of support under consideration are; identifying suitable activities, funding, accomodation, tranport
What barriers would you face when seeking support with taking a break? eg form filling, budgeting, complicated processes
Is there anything else we should know about how to offer help and support to Carers who would like to take a break?
Please send your answers here
If you'd like to join a focus group, to be facilitated by email and skype, and tell us more about Carers breaks please let me know.
Thanks
Dwynwen Hopcroft
Connecting Carers Information Coordinator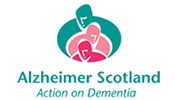 NEW

East Sutherland Dementia Carers Group
Do you care for someone with dementia?  Would you like to meet other carers for support, a chat and a brief time away from your caring role?
Alzheimer Scotland is now running a monthly carers' meeting at the Caberfeidh Hotel in Golspie
Meetings are from 11am – 12.30pm, last Friday of the month.
Dates
29 June
27 July
31 August
28 September
26 October
 Anyone with a friend or relative with dementia will be made welcome
 For more details contact: Brenda Macmillan tel: 01408 633008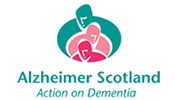 Alzheimer Scotland also run carers Groups in Tain and Dingwall 
Times and Venues as follows:-
 TAIN Morangie House Hotel
last Monday of the month 1.30pm to 3pm
DINGWALL St Clement's Hall, 
third Wednesday of the month 2.30pm to 4pm
Anyone with a friend or relative with dementia will be made welcome at group meetings
For more details of these and other services for people with dementia and their carers in the Highlands, please contact:  Fiona Dendy, Dementia Advisor, Alzheimer Scotland   Tel: 07584 328776
or visit the website by clicking on the logo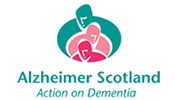 Waiting for further info … watch this space …
Helmsdale Community Centre Carpet Bowls
Connecting Carers Care Week initiative
Down Memory Lane (Nhs initiative)
If you are organising or know about any dementia friendly events or activities happening in and around East Sutherland, please let us know here.