Fun time in Goa
We arrive in Goa on Wednesday 9th May … at which time the fun will begin …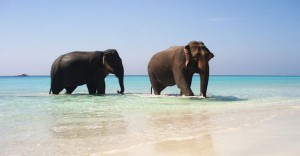 One of the key issues facing Andrew and me over the last years is that the minute someone hears Andrew has 'dementia', they think we are suddenly different, that Andrew is different and that our lives are different.
While this may well be so – especially in the shell-shocked state we found ourselves in immediately after diagnosis – we eventually realised our lives had simply taken a different route.  Indeed without dementia in our lives, we would not be going to India!!  And Andrew is coming with me so that we really can show the world that life does not need to stop or even go on hold when you suddenly become a dementia family.
The Churchill Trust very generously gave me extra funds for 'light' care for Andrew and taking full advantage of this, we rented a small house in a complex in Colva, near the beach but also handy for shops nearby.  We have a small garden, a swimming pool and air conditioning … temperatures will be in the mid-thirties … yay! … plus 24 hour security and a couple who will keep an 'eye' on Andrew while I'm at work.
Andrew is taking his camera to document our trip … look out for his pics up on 'Andrew's pics'.   And I'll be blogging most days on 'Ann's blog' …
India, here we come: two and a half weeks and we're on our way …