Work in Goa
Saturday 21 April 2012
In December last year a letter arrived in the post from the Winston Churchill Memorial Trust telling me I was short listed for interview in London during January regarding a travel Fellowship to India.   My hands shook for hours afterwards and had I known the rollercoaster journey this was beginning, they may have shaken for a week.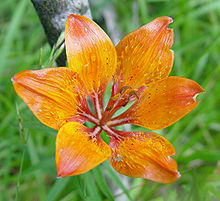 And now we … Andrew and I are both going … sit poised to begin our adventure on 8th May when we fly out of Inverness to London, then Doha and finally Goa.
In March 2011, I heard Dr Amit Dias speak at the Alzheimer International Conference in Toronto and was blown away by what I heard:  he was working on grass roots' lay programmes to detect early symptoms of dementia and carer stress, but more importantly how to red flag these and do something about it!
Since we live in the rural Highlands of Scotland and it seemed to me that our problems were a mirror image of what was going on in Goa, I came back determined to find a way to implement some of his ideas into our rural areas where early dementia support not only for people with dementia, but also their family carers was almost zero.   Moreover I realised we had Home Care, Crossroads, Red Cross and private carers going into homes almost every day, so surely this was a route that could be investigated?
And then I met Professor Martin Prince at ADI in London who told me more about Dr Dias' 'helping carers to care' work.  He also invited me to join the COPE intervention that the Sangath Organisation are developing with WHO, to work on qualitative research as well as in the development of the training materials for Community Home Workers.
I'll be working with Amit, Jothees and Shezmin and others … and can't wait to meet and work with them.  What an experience this will be …
Friday 11

 

May 2012
Jimmy, the manager of our house, drove me to the Sangath Office in Porvorim … about 45 minutes away … and I had my first taste of Indian driving!  Wow … they drive on any side of the road, scooters come at you from the front, the back and every side and overtaking is a breeze … you just do it when you feel like it with hand on horn … what a ride!  And then Jimmy very kindly offered me his car and said I could use it to drive myself in future … I rapidly declined, so he is going to be my driver until I learn to use the bus!!
Hadn't yet got plug adaptors, so didn't have my iphone charged, so no pics from Friday, but will do that next time.
I met Jothees, Martin Prince's PhD student … after getting him thoroughly mixed up with Robert, who is the Project Manager at Sangath … and we discussed in general the work we would be covering.  We talked about Eastern and Western philosophies and that a fundamental difference between India and say Scotland is that in India families are the only caregivers i.e. there are no care homes for people with dementia … only old age homes for the frail who cannot live at home any more: whereas of course in Scotland, the Government has taken over total responsibility for the care of the elderly.
And Jothees had an interesting take on that: he wondered if the western way of Government taking over this responsibility had in fact contributed to family breakdown with children saying 'well, I can go away to work because I know my parents will be looked after'.  This scenario would be impossible in India because in fact it is required by law that children look after their parents … I must admit I thought this quite a smart move … and so families have to stay together.  Interesting and something to think about when we talk of cultural aspects of care …
Then we drove over to the Goa Medical School and I finally met Dr Amit Dias … and he is every bit as charming as he was on that podium … and you can see a compassion for his patients and a love for his work that makes him a very special person.  He told me how a number of years ago officially India had no dementia … this with a population of … wait for this … 1.2 billion people … mind boggling!!
So he went knocking on doors around the hospital and asked questions of caregivers and of course discovered a great deal of not only people with dementia but also caregiver stress.  The Indian dementia figure now stands at 3.7 million people … and growing annually at a rapid rate … the reason why they are being forced to come up with solutions.
On Monday I meet Shezmin, one of Amit's researchers and also an MSc student with me at Stirling … and next week we shall be visiting dementia families as well as an Old Age Home, so watch this space …
Monday 14 May 2012
I have just spent the last two days with Shezmin Jasani, researcher for Amit Dias, Project Co-ordinator for the Carer Stress Programme, co-MSc student at Stirling and most importantly, the most delightful of companions!
We spent many hours talking about Caregiver issues and of course discovered whether in India or Scotland, we caregivers all have the same stress issues.  It was fascinating to learn about the simple methods taught to lay people to assess carer stress and I really hope we'll be able to put some of these 'red flagging procedures' into place when I return.
I guess the most humbling aspect was to realise that while we in Scotland can become Carer Activists (think balaclava!!) and fight for Carer rights – and indeed the Scottish Dementia Working Group is an established organisation that has been fighting for dementia rights for years – here the person with dementia is barely recognised which means the Caregiver, usually the woman of the house, is bottom of the pecking order with barely any rights and hardly any recognition as someone desperately needing help.
So the Carer Stress Programme has been revolutionary in that respect and although doing such ground-breaking work, could well grind to a halt because of lack of funding.
Tuesday, 15 May 2012
Today Shezmin and I visited Sneha Mandir, an Old Age Home …
there are no specific dementia care homes in Goa … which is run by the Goa Hindu Association Trust and has just celebrated its 30th anniversary.  It is a secular institution, an NGO (Non Government Organisation) which is supported monetarily by members, donors and 'well-wishers' totalling some 2,500 in number.
The Home itself is situated outside the town of Ponda in beautiful grounds and comprises twelve cottages  - started off with just one in 1982 – with three or four shared bedrooms per cottage (some for married couples too) supported by a central block to encourage interaction and camaraderie amongst residents and make them feel part of an extended family.
The central block has a dining room with kitchens, two television rooms (one for men and one for women because generally men and women like to watch different things – have we thought of that???) a library and a lecture room plus of course wonderful gardens, even a waterfall (man made!).
In total there are 85 beds supported by 12 trained nurses (in white) and 12 Care Helpers (in blue) on a 24 hour rotation basis (3 batches of 4 nurses/4 care workers per shift) from 9am-6pm and 6pm-9am, with 6 days on and 1 day off each week. Over and above this there are 9 administrative staff plus 6 kitchen staff and a full-time gardener.
There is also a Geriatric Centre for bedridden patients (approximately half the beds at Sneha Mandir) with a physiotherapy and surgical centre (open also to non-residents in the area), a yoga instructor, a mobile clinic and ambulance service (serving 8 villages in the area) as well as a Home Nursing School (funded by the Goa Government) which provides free education to 20 nursing students a year, on the proviso that their practical training is done at the Complex.
I thought the most interesting innovation was how the community is encouraged to interact with the Complex.  The Complex supports the community e.g. by adopting children in high school (at present 100 students) and providing them with books, uniforms, fees etc as well as tuition and guidance in various academic fields.  If any of the students show potential for further study, that further expenditure is met by the Trust.
In turn students spend a lot of time with the residents.  They become the family who is not there.  In fact when we visited, there were a group of 5 or 6 young people simply 'visiting'.   It was so good to see! Music groups, clubs, voluntary groups, dance groups etc are also encouraged to 'visit' and people doing interesting stuff often offer or are invited to lecture to the residents … all in an effort to make a family environment and a busy day for residents.
Another interesting aspect is that all the residents are encouraged to use their skills e.g. if they used to cook, they are welcome in the kitchens; if a resident was an engineer and something has broken, he is first port of call; gardeners help the gardener and managers or clerical staff even help in the admin section:  residents are made to feel useful and part of a family.
Indeed their motto is 'home away from home'.  In India children by law are required to look after their parents and so the only reason elderly people need a shelter like Sneha Mandir is because:
Their children are working/living abroad (and when the families return, more often than not, the elders go back home)
The resident is unmarried and has no children
The children have abandoned the parents, but in thirty years, this has not once ever been the reason for admission.
Shezmin and I have been invited to stay at Sneha Mandir this weekend …
Tuesday 22 May

, 2012 
Spent the day yesterday at Sangath with Jothees – Martin Prince's PhD student – and I have to say my brain is being well and truly stretched!!  I hope to help Jothees in one tiny section of his work on 'decomposing' caregiver stress interventions and outcomes …all riveting stuff … and so incredibly logical once you understand it … I hasten to add am still in the process of fully understanding it all … keep rereading bits of the REACH paper … To summarize:
Jothees has taken all the literature available on caregiver stress interventions and outcomes
and is using a bio-engineering technique that focuses on the process of mapping each intervention on to a conceptual framework to understand the link between intervention and outcomes,
Jothees' PhD work is to actually make the link and do it!  The Nike way!
This means that when this is done, we should have a true blueprint to intervene in any caregiver stress scenario.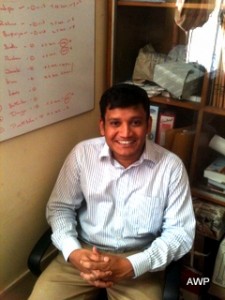 Jothees …working here as a PhD student … he plans to work in Bangalore eventually .
I also had a chance to talk with other staff members at Sangath regarding their projects (covering all areas of health: children at school and at home; young mothers  – by our standards, still an incredibly high mortality rate in childbirth in rural areas where culture and language difficulties play such an devastating role; babies; the elderly; and the frail)  and what I find so interesting is that here they too have come to the same conclusion I did: if we do not have the resources to provide the perfect care with professional/clinical people etc, then we have to go the next route which is to train lay people to spot the problems and refer them on to those professionals for action.
Again this is so logical to me … and in the Highlands I have had such resistance to this: I say we, people with dementia and their caregivers, need help, any help, even if it is just a stepping stone … they (the professionals) say we have to wait till the resources allow them to come to us and do it properly.  And I say I'll be dead by then! That I simply do not have the patience to wait for that eventuality (them coming to me or me being dead…)
NDCAN (National Dementia Carer Action and Networking)  … I have a colleague on this group who always imagines us running around wearing activist balaclavas … and I've said mine will have to have an elephant on it to represent my 'Indian' connection …) is meeting with Nicola Sturgeon, the Scottish Government Health Minister, on 31st May and although I cannot be there, I've asked that my question be put to her: why does the national strategy NOT reach us at grass roots in rural areas i.e. why are services different in different areas … and what can we do to change this.
I've suggested that if her department works 'downwards', we will work 'upwards' and hopefully we can try and meet somewhere in the middle!! Let's see what she says…
Today I am home, thinking/writing about Jothees' work: we have a Sangath orientation tomorrow at 10am and then Jothees and I will work in the afternoon. Amit and I have also begun working on a possible strategy to get caregiver stress red flagged, monitored and dealt with in the Highlands:  told you:  this old brain is being stretched!!!
Thursday 24 May 

Visit to Talegoa Health Centre

Loss of inhibition, sleep deprivation, falling, confabulation (forgetting what happened and making it up, but convinced it is the truth), forgetting to eat, incontinence … these are all issues in elderly people that can lead to enormous family caregiver stress.  They are of course also signs of dementia.

If these symptoms can be addressed early on, there is an excellent chance that the progression of dementia and the problem behaviours associated with it can be delayed, the person will be able to stay at home longer and the caregiver not only better able to cope, but also have reduced stress.

A classic preventative intervention, for example, is if a pattern of sleep disturbance emerges in an elderly person, the person can be encouraged not to sleep during the day, to perhaps do more physical exercise and in extreme cases helped with medication.  Patient sleep is improved, caregiver stress reduced.

Or if a person with dementia seems to be telling fibs (or sometimes even great whoppers) the caregiver can be taught it is not because he is doing it on purpose, but more likely that he has genuinely forgotten what happened and just made it up as he thinks it happened.  And truly believes it.  Once the caregiver understands this and is taught how to deal with it, carer stress reduces.

But these things need to be detected early on.  Bearing in mind the vast population and the decided lack of professionals, Goa has around 25 primary health centres each supposed to be serving 30,000 people, two district hospitals (one in the north and one in the south) and a tertiary health care hospital which is the Goa Medical College.     Each primary health centre has subcentres with Multi Purpose Health Workers (MPHW) who do home visits and provide support to the area designated to them.   They are non-specialist workers and it is they who do home visits, identify the problem, treat what they can and pass only critical cases on to the professionals.   The medical doctors visit the subcentres once a week for immunization and to run the clinics.

Yesterday at the Talegoa subcentre, I saw how role playing is used first to teach the lay health worker to assess potential problems, then how role playing is used to keep them current and updated.

Since policy makers are interested not only in management, but also prevention, the whole Goa medical system revolves around early detection and prevention of serious illness.  However, till recently the focus was generally on infectious diseases.  COPE (Care of Older People) is a programme being piloted in Goa by Jothees under the guidance of Prof Martin Prince and Dr Amit Dias.   The idea being that if you prevent falls, there's less likelihood of, say, fractures, severe injury and disability; if you prevent strokes, again cognition problems could be prevented as in vascular dementia; the same applies to nutrition and mobility.  So by detecting frail elders earlier on, we can intervene early and prevent a crisis from occurring.

The subcentres deal with all aspects of family health, from conception to contraception, from birth to death, including all illnesses like malaria, leprosy etc, but it's become apparent in recent years that caregiver stress plays an enormous role in family affairs: and increasingly so as the ability of the family to look after frail elders is decreasing.